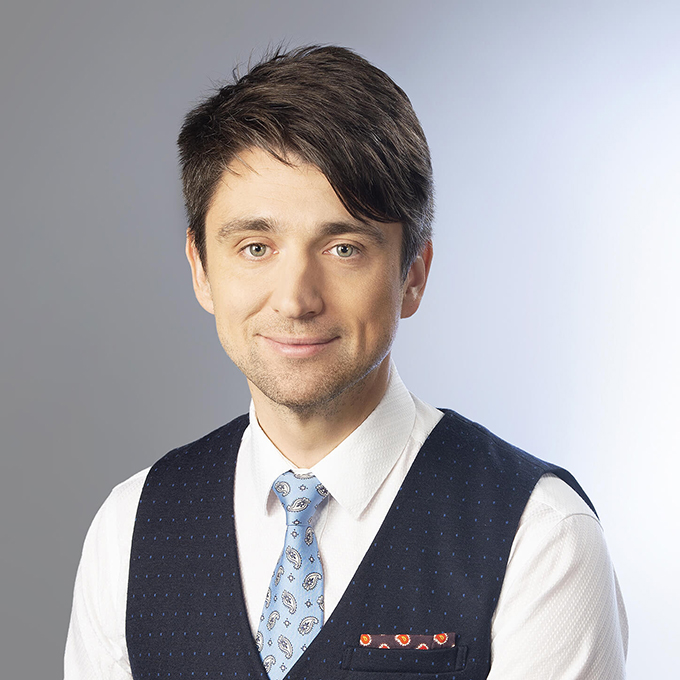 Dr Andrius Smaliukas is one of the most experienced arbitrators in the region and an accomplished legal strategist. Shareholders, multinational corporations, high-net-worth individuals and state institutions appreciate his crisis management skills and legal talent.
Gedimino av. 10, LT-01103, Vilnius, Lithuania
E-mail: smaliukas@mmsp.legal
Mobile: +370 685 20280
Andrius Smaliukas is an experienced dispute resolution lawyer, specialising in commercial arbitration and continuously ranked as one of the best litigators in the region. He has been involved as an arbitrator, counsel and/or expert in more than 70 arbitration cases in the Baltics and across Europe (both ad hoc and administered by Vilnius Court of Commercial Arbitration, ICC, FAI, PCA, SCC and LCIA). Andrius Smaliukas has also represented clients before the Court of Arbitration for Sport and the European Court of General Competence.
He has served as an arbitrator in 39 cases where the seat of the arbitration was Lithuania. He has been retained as an expert on Lithuanian law issues (dealing with questions of contract, property and commercial arbitration) in five international arbitrations (including an investment arbitration cases). Andrius Smaliukas also has served as an expert in ICC Expert proceedings.
In addition to dispute resolution work, he is actively involved in corporate governance work.
Andrius Smaliukas has more than a decade of academic experience in Vilnius University and other educational institutions.
He has been actively involved in the legal reform of the Lithuanian legal system, including in the drafting of the new Law on Commercial Arbitration and comprehensive revision of the security law (hypothecs and security over movables) in the Civil Code. Since 2009 he has served on the Committee of the Supervision of the Civil Code, appointed by the Minister of Justice.
Education
2011 University of Cambridge Judge Business School, Executive education diploma

2010 Harvard Law School, Executive education (Leadership in Law Firms) diploma

2007 Queen Mary & Westfield College, London University, LLM (merit)

2004 Vilnius University, Doctor juris (PhD) degree

2002 Oxford University, postgraduate diploma (OSI/FCO Chevening scholarship)

2001 Vilnius University,

Magister Artium
Experience
Since 2019 Chairman of the board at UAB STATICUS Group (Lithuania)

Since 2015 Chairman of the board at Misen Energy publ (Sweden)

Since 2015 Member of management board at Asia Investment Holdings (Singapore)

Since 2015 Member of the ICC Commission on Arbitration and ADR

2015 – 2017 Member of Investment Committee at Lords Asset Management (Lithuania)

2011 – 2019 Partner at law firm Ellex Valiunas ir partneriai

2011 – 2017 Member of the Permanent Court of Arbitration (PCA-CPA) appointed by the Lithuanian Government

2009 – 2012 Lecturer, Head of Law and Business MBA program at International Business School of Vilnius University

2005 – 2011 Partner at the law firm Smaliukas ir partneriai (from 2010 – Varul Vilgerts Smaliukas)

2005 – 2009 Lecturer at ISM University of Management and Economics

2003 – 2005 Founding partner at the law firm Soloveičikas, Martinkutė, Augustaitis SMA

2002 – 2015 Associate Professor at Vilnius University Law Faculty
Languages
Lithuanian

English 

Russian 

French 

German 

Polish
Publications
'Property and Trust Law in Lithuania' (Walters Kluwer, 2017)

'Secured Transactions Law Reform in Lithuania' in 'Secured Transaction Law Reform: Policies, Principles and Practice' eds L Gullifer, O Akseli (Hart Publishing, 2016)

'Insolvency of the Group of Companies in the Scope of the new EIR: Lithuanian Perspective', International Insolvency Law Review 4/2015

Conceptualizing Unconscionability in the post-Soviet Era: Lithuanian Case of Legal Transplants, Unconscionability in European Private Financial Transactions, eds. M. Kenny, J. Devenney, L. Fox O'Mahony (Cambridge University Press, 2010)

Protection of Non-Professional Sureties: Lithuania (co-authors with G. Šulija), Regulating Unfair Banking Practices in Europe, eds. A. Colombi Ciacchi, S. Weatherill (Oxford University Press, 2010)

Republik Litauen: Gesetz über Organismen für Gemeinsame Anlagen (co-authors with Y. Goldammer), Wirtschaft und Recht in Osteuropa (WIRO, 2008)

Können Gerichte Unternehmen bei der Durchsetzung ausländicher Schiedsgerichtsentscheidungen in Litauen brensen? (co-authors with Y. Goldammer), Wirtschaft und Recht in Osteuropa (WIRO, 2007)

Reform of Laws on Security Interests in Lithuania: Convergence of Legal Concepts, Issues in International Commercial Law, ed. I. Davies (Routledge 2005)

The Restrictive Theory of State Immunity in Lithuania: Reality or Illusion (co-authors with Y. Goldammer), Baltic Yearbook of International Law (Brill 2005)

Reform of Security over Movable Property in Lithuania: the Second Stage, EBRD's Law in Transition, (London 2004)

Reform of Security over Movable Property in Lithuania: Evaluations

de lege lata

and Proposals

de lege ferenda

, European Business Law Review, 2004(15)